I was out here this past November, kinda forgot about the pics, probably subconsciously forgot about them because they weren't that good and the waterflow was lacking. I got to the bottom by walking opposite of the falls then scrambling down the bank.
1st falls (left one)
Below the first falls: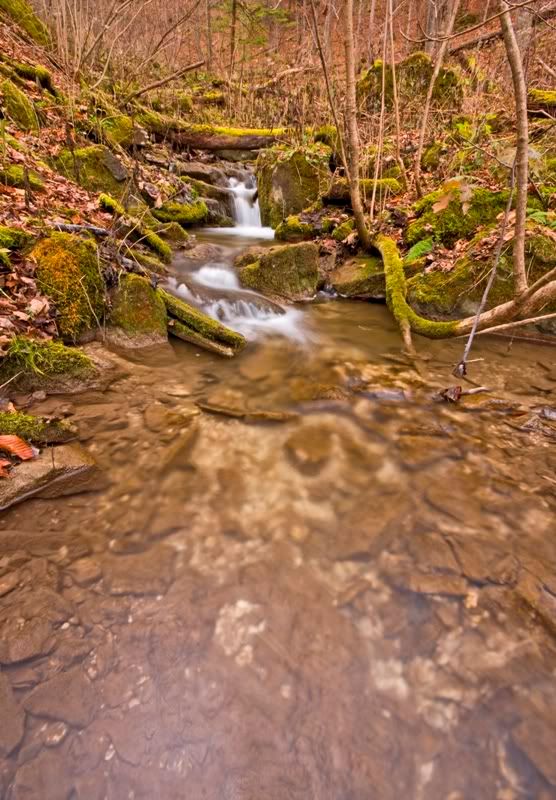 Mid way up the 2nd falls:
A nearby plunge up the road from the park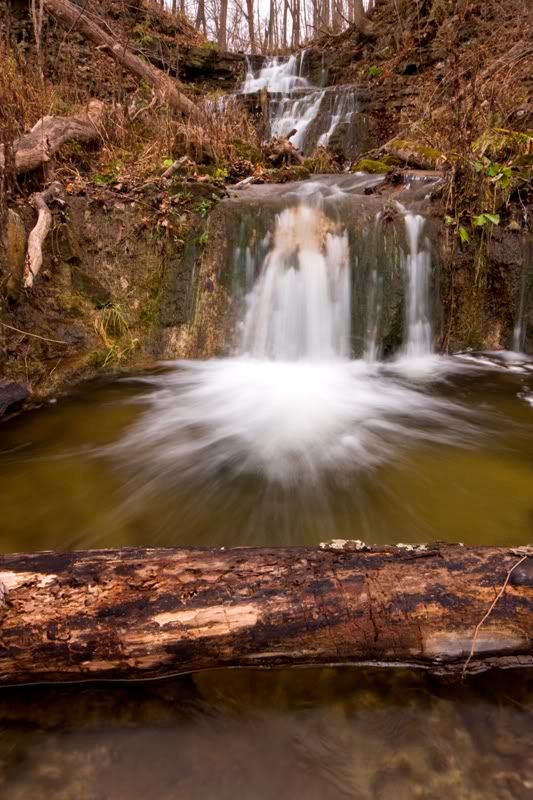 lots of 'stuff' in the way, no defined trails to the bottom, viewing is through the trees. I would go back during spring run off - and in fact, may be the only time to go. This reminds me A LOT like 3 Falls Woods in Manlius, which only show it's true character early in the season.